Spring Festival is coming.
HANMAC & CHM wish you a happy new year!!!
The Spring Festival is the most solemn and lively festival among the Chinese people, which evolved from the first year of prayer in ancient times. New Year celebrations are centered around celebrating and praying for the New Year. They are carried out in the form of activities such as the old cloth, celebrating the new year, celebrating the ancestors and praying for the good year. The celebration atmosphere is rich and colorful, which embodies the essence of traditional culture of Chinese civilization.
We will have a holiday from 1th, February to 11th, February. If you have any other problem, pls contact us.
Best wishes!!!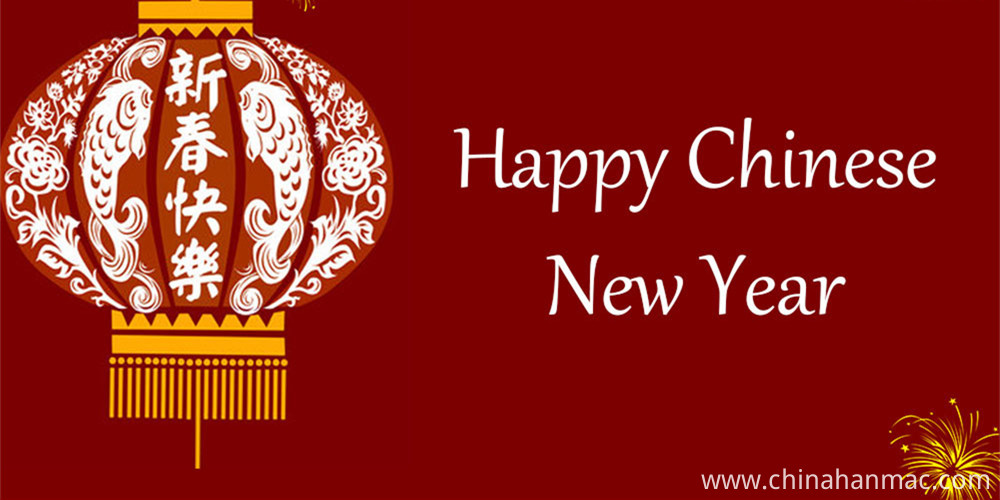 HEBEI HANMAC MACHINE CO., LTD.
Business Type:Agent , Distributor/Wholesaler , Manufacturer , Other , Retailer , Service , Trade Company
Product Range:Pipe Fittings , Mobile Phone Bags & Cases , Tile Making Machinery
Products/Service:Drag Chain , Machine Shield , Pipe Fitting , Tile Press Roll Forming Machine , Accordion Shield Cover , Aluminum Pipe Fitting
Certificate:ISO9001
Company Address:BUILDING NO.1 GULOU XINHUA DISTRICT CANGZHOU CITY, Cangzhou, Hebei, China
Next:
Happy New Year's Day, Hanmac accompanies you everyday